Minor Exes
From Life of Onion
List of ex-girlfriends and crushes Greg has spoken about, but there is not enough information for them to have their own articles. Greg dated all of these girls before he began dating his first wife, Skye, in high school.
There are two main information sources for this list. One is an early version of his Onision site, where he lists important people he's known throughout his life. (Source 1) (Source 2) The other is a 2015 video "People Onision Has Dated (Ex Girlfriends)". ($ource)
All pictures on this article are images of women Greg found as examples of what the girls looked like.
Childhood
Girls Greg dated and/or had crushes on in Elementary School.
Aubry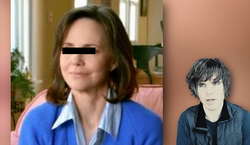 He says Aubry was the first girl he ever dated and the first girl he ever thought he loved. They dated in the 2nd grade.
Greg says one day a boy named Phillip said Aubry was his girlfriend and told Greg to get away from her. He said other "nasty things", so Greg asked Aubry if she minded watching him beat Phillip. She said she did not, so he turned around and "began swinging as hard and fast as I could..." Phillip grabbed Greg's long hair and flipped him. Greg says he landed on the ground and Phillip "managed to land quite a few punches." The fight was broken up and Greg says Phillip cried and Greg smiled. Greg says he and Phillip were "ok" after the fight, but Phillip passed away two years later.
He says he and Aubry never talked after the incident.
Alana
Greg says he had a crush on Alana in elementary school. He says she always had surgeries on her arm and felt bad for her.
Amber
Greg says he fell for Amber in the 4th grade and she ws the most beautiful girl he met up until that point. He says he spoke to her on occasion, but in 2005 he said he lost track of her.
[Unknown Name]
In the 4th grade, he asked a girl out that looked like Winona Ryder with a letter. She ended up dumping with with a letter.
This could be Amber (above).
Pre-teen
Girls Greg dated and/or had crushes on when he was 10 to 12 years old.
Lindsey
Greg says Lindsey asked him out when he was in the 5th grade. He didn't understand what she meant and asked, "which movie?" She later broke up with him from a line he believes she got from the WB. He says it was all a "sham", but he thought she was funny at the time.
Julia
Julia (Julia now has her own article.)
Crystal
Greg says he dated Crystal in the 6th grade. He says she looked like Zooey Deschanel, "except she was Mexican". She dumped him because she thought he had blue eyes, when he really had green eyes.
Teen
Girls Greg dated and/or had crushes on when he was a teenager
Monica
Greg says he asked out Monica in the 7th grade. He says "she basically looked like Jennifer Love Hewitt with braces." They dated for two weeks. She dumped him because her friend did not like him.
Sharnell
Greg says they dated when he was 15-years-old. He says he groped Sharnell's boob, then broke up with her.
Jennifer
Greg had a crush on Jennifer when he was 15. Jennifer is Michael's sister. They attended Greg's father's church. Greg says she was hyper and loved to run. Greg says he had his eyes on Jennifer for a while. He loved her high energy and he thought she was fun. He also notes that he liked that she was inexperienced with boys because he likes "teaching people about everything".
Greg confessed his feelings for her in a letter, but she called him and told him she did not think of him the same way. Greg continued to see her for a while whenever he would visit his father.
Ashley
Greg says he met Ashley in his high school Earth Club. They spoke on and off for three years. Eventually they began watching movies together in each other's arms. The relationship came to an end when Greg invented his religion, Sicesca, and they had a huge fight over it. Ashley told Greg she never wanted to speak to him again and he laughed about it.
Unknown Age
Greg did not specify when he dated these girls.
Danielle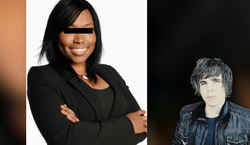 Greg says he broke up with Danielle because "she kissed me like a garden hose." Greg says years after they dated, she called him to brag about how large her breasts got.
Keesha
Greg says he thought that Keesha was "literally, psychotically in love with me... like... horror film "in-love"." He says everything she owned had his name on it and "every other word she spoke was one directed towards me, about me..." He says he broke up with her because she hit on him too much. He tied to tell her he preferred smiling as flirting, but she did not understand.
Tia
They were friends, but ended up dating. He said it was weird and when they kissed, he didn't feel anything. They broke up after only dating four days.
In 2005, while talking about their short relationship, Greg says, "she's quite fantastic, she has a wonderful laugh, beautiful eyes, smile.. she just makes me feel comfortable..." They possibly could have still been friends at that point as he kept in contact with many of his exes at that time.